Lebzelter Café
Here, you can do some relaxed soul mining combined with a strong coffee, a nose full of the flavor of our gingerbread bakery and delicious Austrian pastry.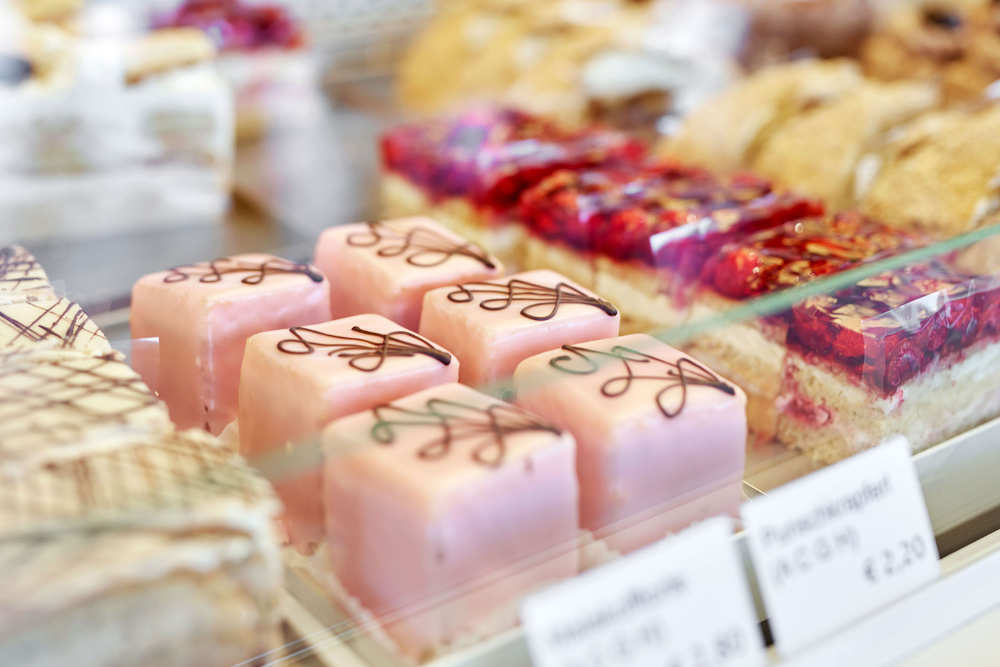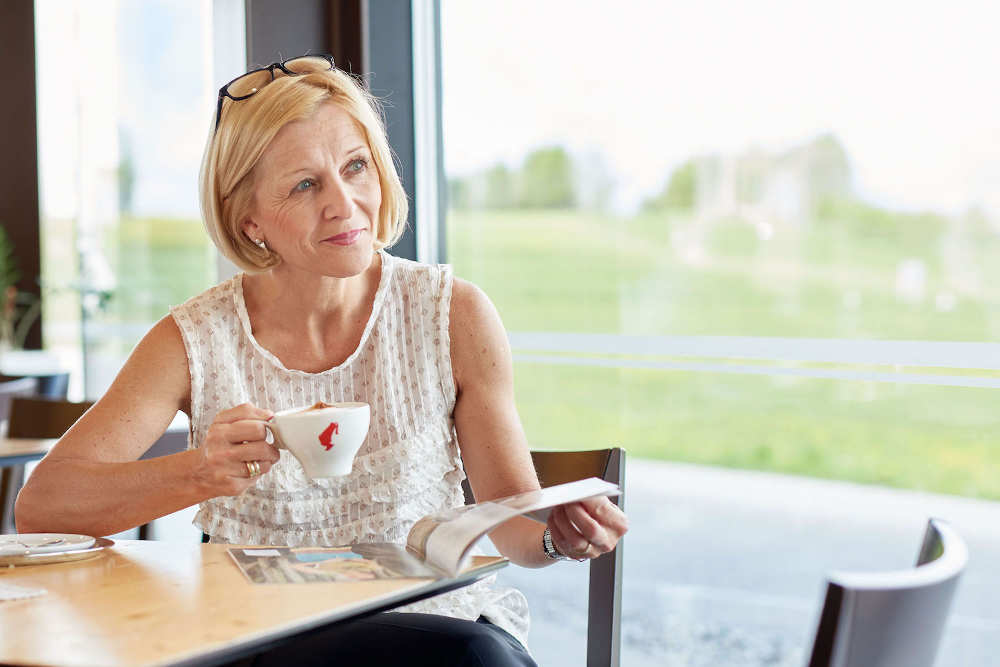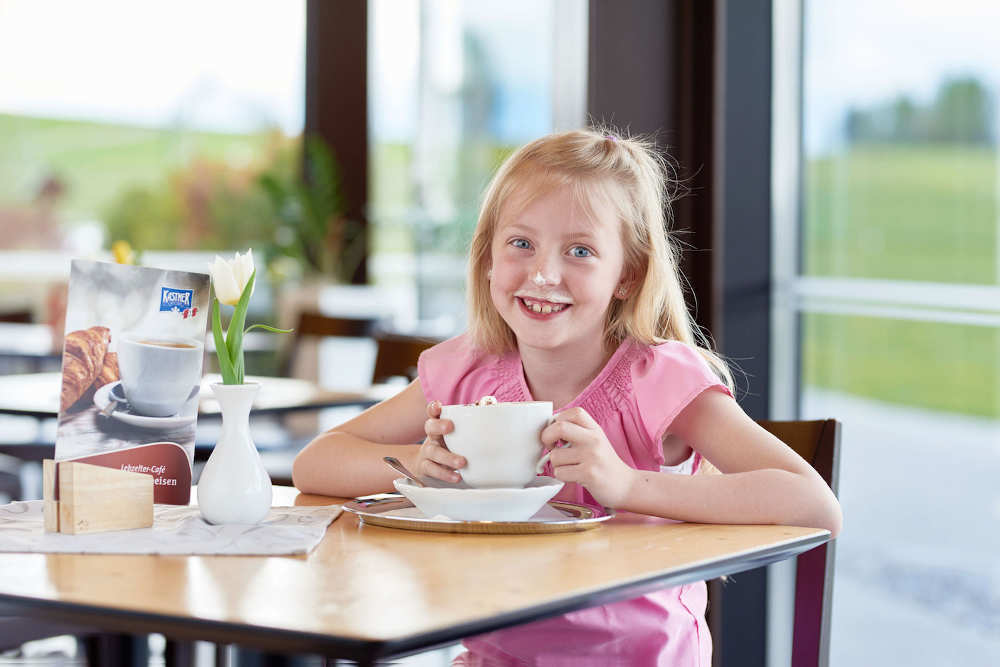 ---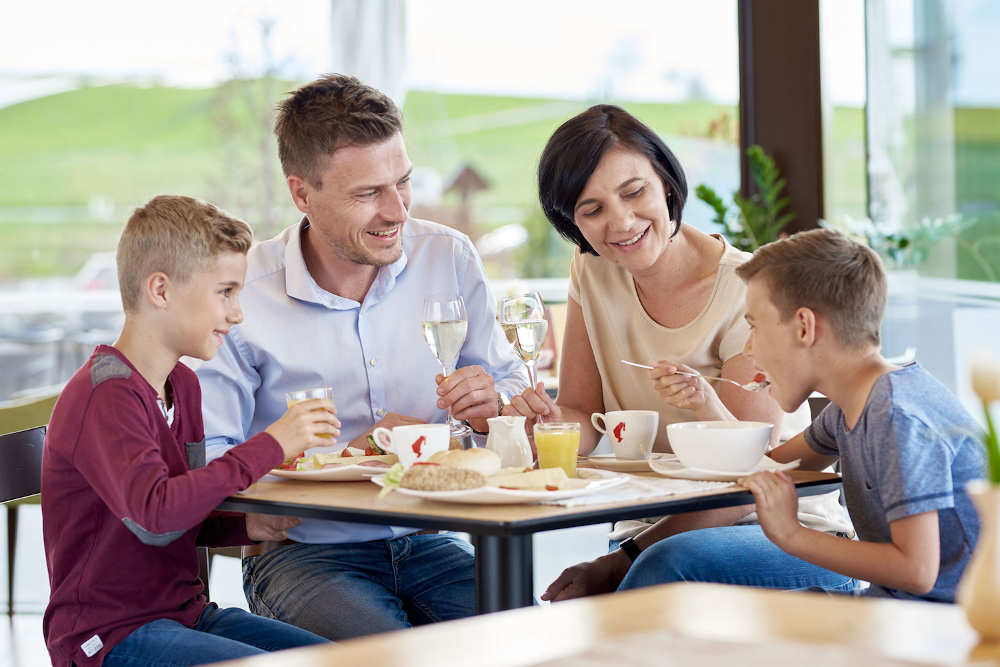 Enjoy breakfast with a view into the Mühlviertel region
Relax Café with your loved ones in the gingerbread and start your day with a delightful breakfast.
Special offer: Every 1st Saturday in the month there's free a glass of sparkling wine to every pleasure and vital breakfast.
Delicious ice cream sundays in the garden
As soon as the first warm days in Bad Leonfelden arrived, our guest garden is open. A large selection of ice cream then delighted guests. Particularly popular and known is our Kastner House Cup, flavored with delicious gingerbread.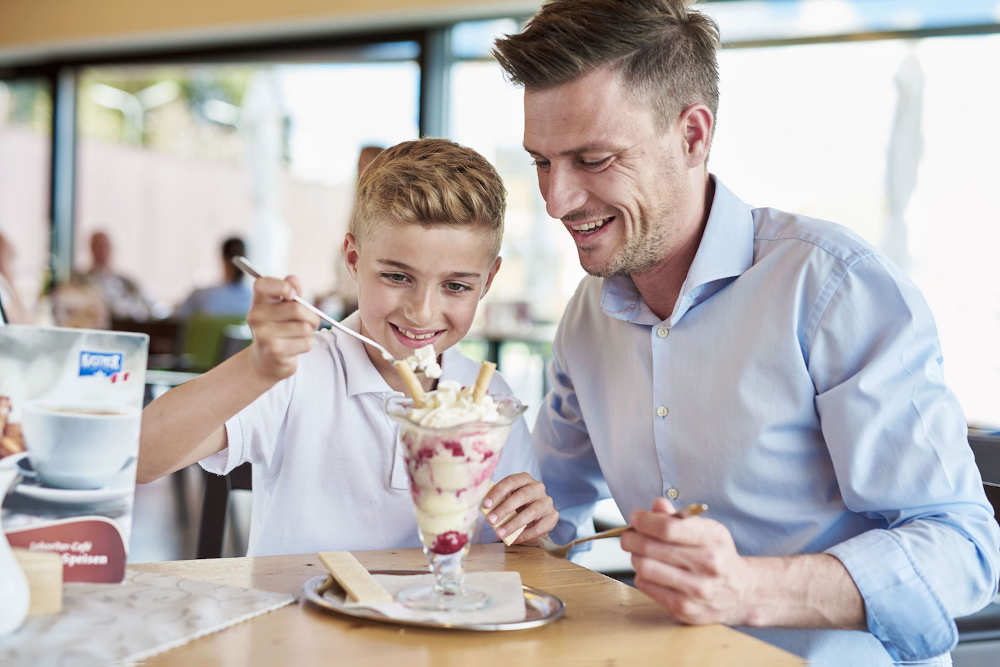 Opening times & contact
Please remember to reserve a table in our restaurant in Bad Leonfelden:
Tel No.: 07213/20065-16 | Email address: lebzeltarium@kastner-austria.at
Site Director: Adelheid Heinzl
The way to us, see directions, work 1 & Lebzelterei.
Mo. – Fr. 8.30 am – 6 pm | Sa. 9 am – 5 pm* Uhr
So. & Public Holiday 1 pm – 5 pm* Uhr
* Saturday and Sunday during summertime until 6 pm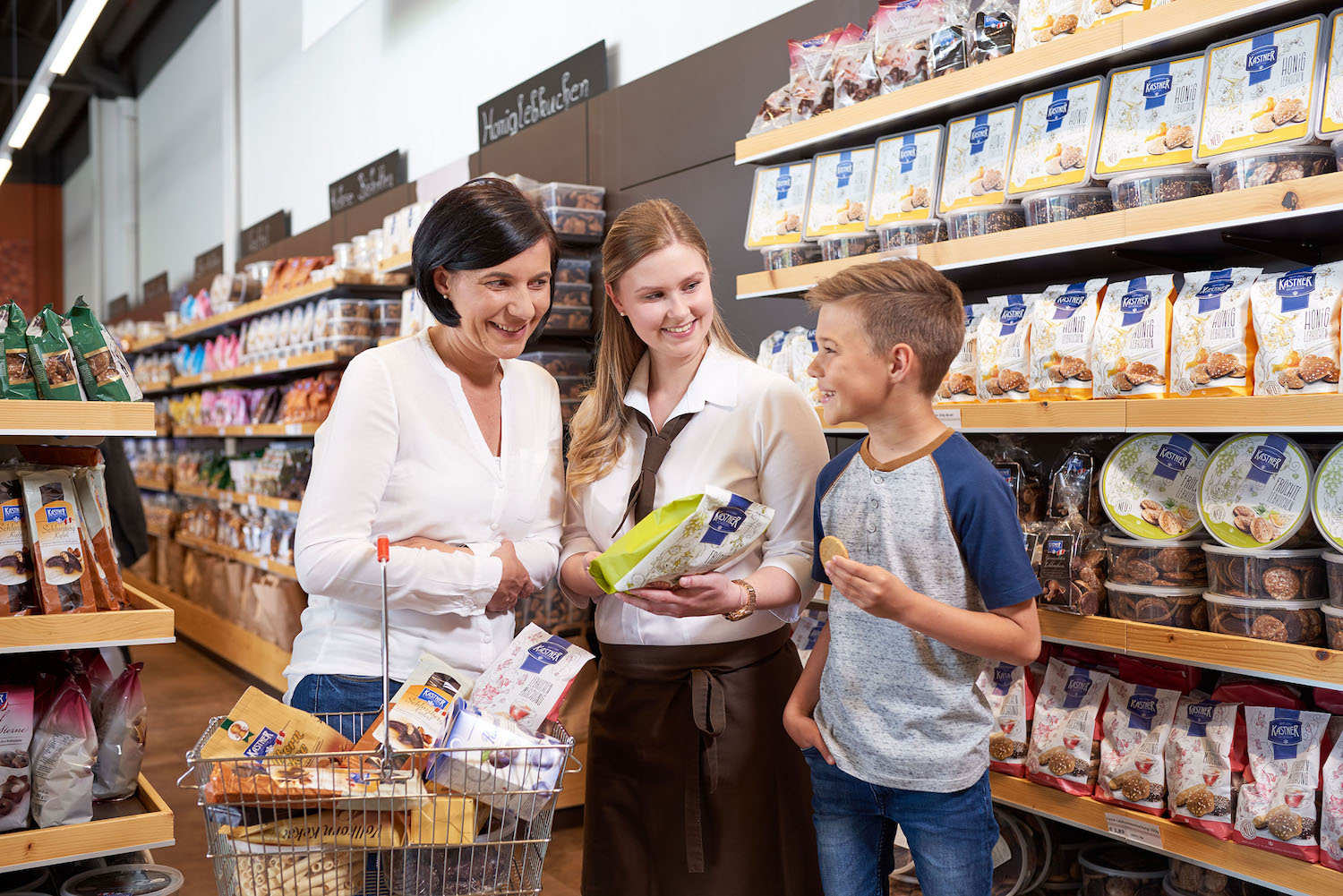 Bargain-hunting in the gingerbread factory outlet
In the factory outlet store right next to the café you can buy directly our products fresh from the factory. Find bargains and a variety of sweet specialities, which are available only in our factory shop on a regular basis. Popular and known as the so-called delicate Stangerl.
Besuchen Sie uns in Bad Leonfelden, verkosten Sie unsere Produkte und überzeugen Sie sich persönlich von der hervorragenden Qualität unserer Köstlichkeiten.
Geschenketipp: In unserem Fabrikverkauf-Sortiment finden Sie Geschenkarragements für besondere Anlässe.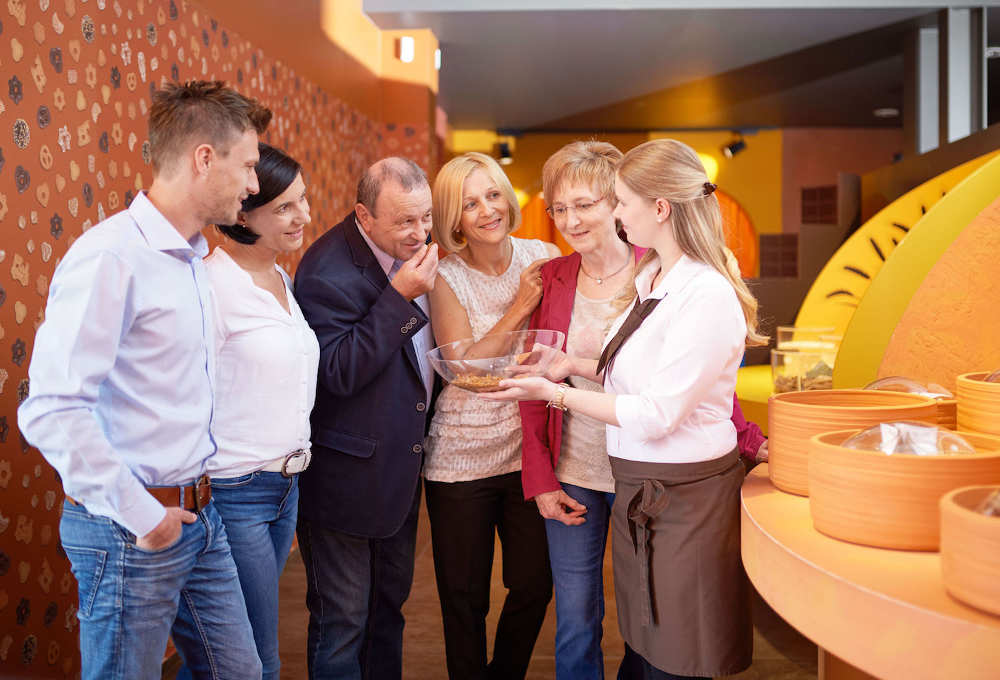 The sweetest destination in Austria: the so-called "Lebzelterei Kastner" in Bad Leonfelden.
"Lebzelterei Kastner" in Bad Leonfelden is the perfect destination for family trips and group excursions. We warmly welcome seniors, pupils, societies etc. and have the perfect package for every age group. Don't hesitate to contact us, we will prepare a special individual offer for you.
Our recommendation: Directly from the café, you can start a biking or hiking tour through the stunning landscape of the Mühlviertel hills.
Lebzeltarium, the world of gingerbread
Follow the tracks of gingerbread and visit us online...